Product description
Inside the sideboard has one shelf on each side with room to let cables pass out the back making the design functional. Geyma comes in black painted oak veneer with doors in light grey tones and is available in two heights.

Designed by Studio Nur
A Danish design studio founded by Maja Bøgh Vindbjerg. Her background as an architect is visible in the sculptural and architectonic lines of her designs. With a minimalistic expression in mind, she aims to create timeless and functional design rooted in the Scandinavian design tradition. She has left her mark on the WOUD collection with the Auka flower stand, Baenk bench, Gap pendants, Geyma sideboard, Lean lounge chair, and the Soround tables.
Dimensions:
H:16.5" (low) 28" (high)
W: 16.5" (low) 18.7" (high)
L: 55" (Low) 47.2" (high)
Weight: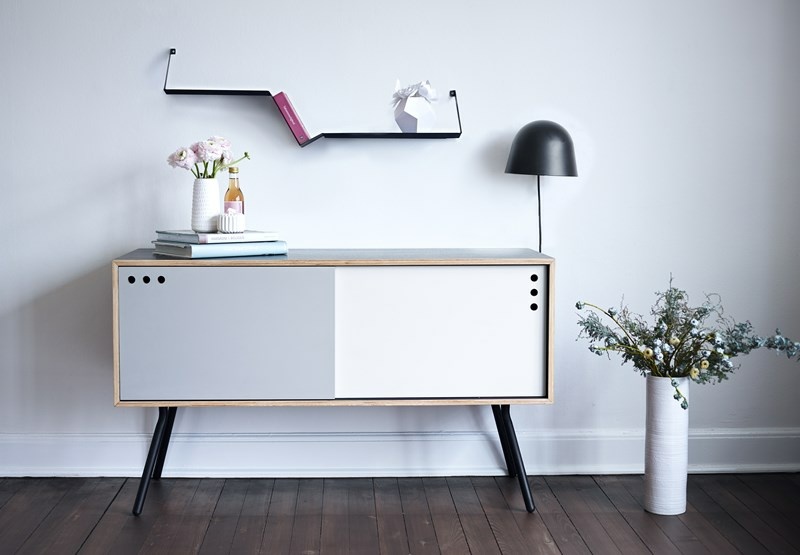 WOUD

$1,484.00