Product description
The upholstered seat and back are placed on a geometric frame in powder-coated black metal and the dining chair embraces one's body, letting you sit comfortably for hours on end. Choose a dark gray textile upholstery from Kvadrat, a blue-gray Jupiter textile from Danish Art Weaving, black or khaki-colored leather from Sørensen Leather or from previously collection's more colorful tones.
Design: 2018 Flemming Lassen, Magnus Sangild & Marianne Viktor 2018
Height: 88 cm
Width: 58 cm
Seat height: 46.5 cm
Material: Textile or leather
Production time 5+ weeks.
Please contact Norden Living for pricing and upholstery options at [email protected]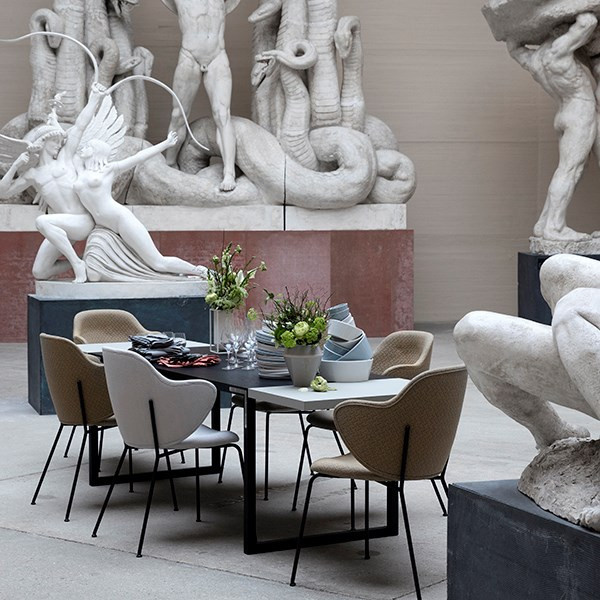 $825.00