Product description
The RAY collection comprises twelve different pieces of outdoor furniture. United by their graphical details and common characteristics. A modern and lightweight series of outdoor furniture in distinctive colors. Designed to be left outside with its matt and resistant powder coated surface.

With the oblong grooves in the seat and backrest, RAY allows rays of the sun to shine through creating beautiful shadows on the ground beneath. The elegant details add lightness and coherence to the design as the detail recurs in all items in the series. More so, the grooves make RAY ideal for surviving outside as they allow wind to pass through and rain to drain.

Designed by Fasting and Rolff
An experienced Danish design studio founded by Rasmus Fasting and Henrik Rolff in 2018. Through the years, the studio has developed a wide range of furniture for acknowledged brands. The two designers utilize the dynamic from two ages of furniture design. The experience of Henrik Rolff and the innovative mind of Rasmus Fasting are combined in timeless designs that are to guide us in new directions.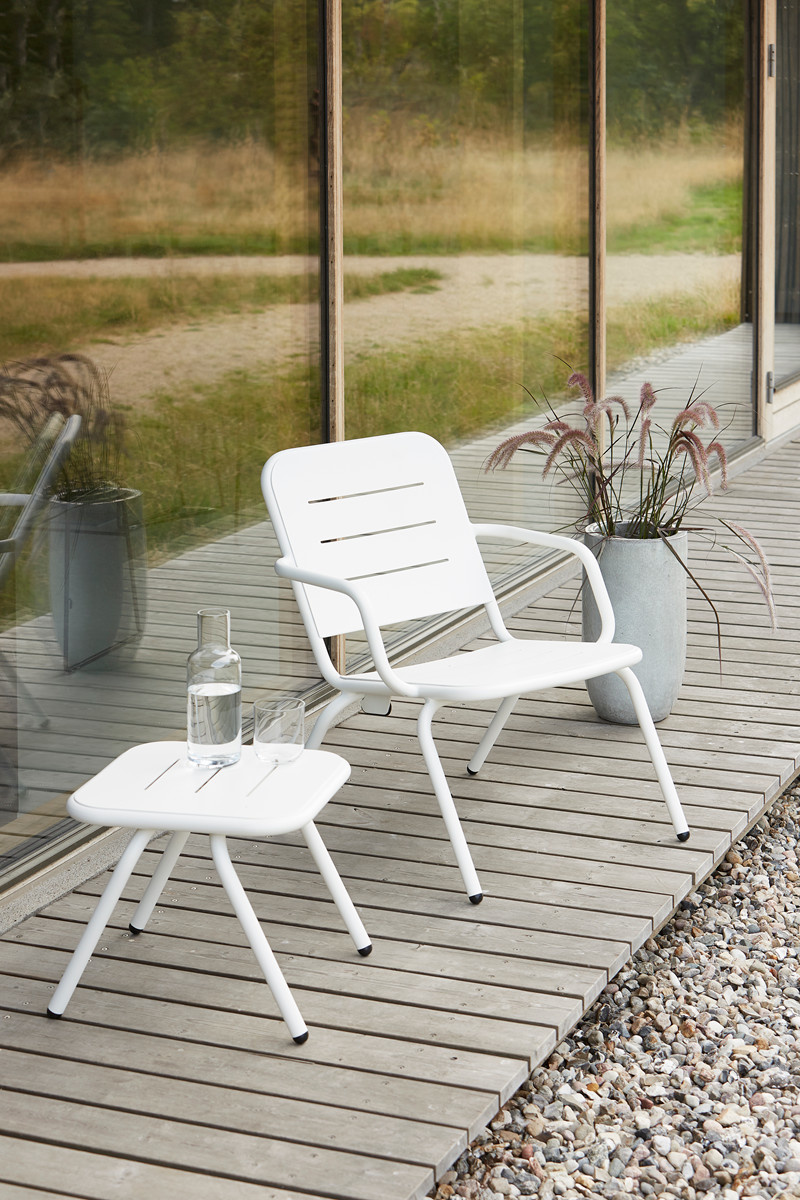 WOUD

$702.00