Product description
Danish designer Hans Hornemann took inspiration for the Ace series from his own life in Copenhagen. The series aims at urban dwellers, who prioritize quality and aesthetics but who must also adapt to the limited space of life in the city. With a recurring design trait of friendly, organic lines, Ace offers maximum comfort in condensed form.
The design balances finely between the refined and the relaxed. Rounded contours emphasize the inviting volume of the full upholstery and are framed elegantly by the piping around the seat and back. A backward-leaning backrest and cheekily angled legs give edge and attitude, resulting in a design of timeless and nonchalant elegance.
See all colors from Camira Synergy, Camira Main Line Flax, Sorensen Ultra Leather, JAB City Velvet vol 2 and AB Cord Uno.
PRODUCTION TIME: 4-6 WEEKS
Materials:
Shell: Veneer, PU foam, steel reinforcement Textile in photo: Ultra Leather 41574 (Brandy)
Legs: Oak
Size & Weight:
H: 39 x L: 45 x D: 45 cm
5,05 kg
Please contact Norden Living for pricing and upholstery options at [email protected]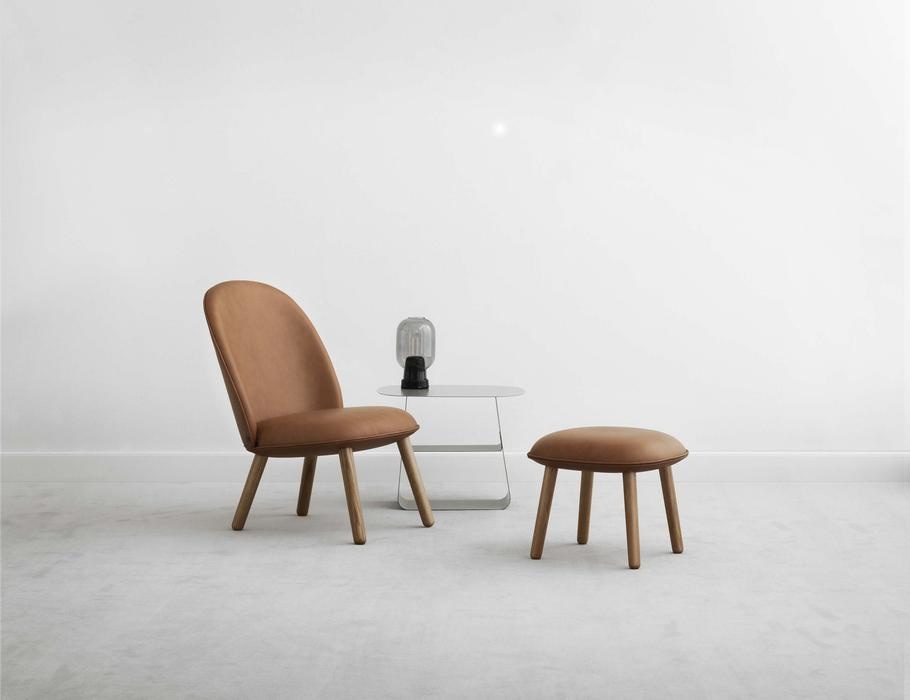 NORMANN COPENHAGEN

$495.00