Array low sideboard (150 cm)
Product description
The low version is available with either a low metal frame or wall-mounted. The series is inspired by the wooden slate cladding found in modern architecture. With its geometric shape and horizontal slats, Array creates a strong visual effect from catching both light and shadow in the depth of the slats. The illusion of transparency is intended to create a feeling of growing curiosity as you get a glimpse of what is hidden behind the closed doors.

The sleek legs lift the sideboards from the ground creating an elegant contrast between the solid wooden cabinet on top and the thin metal construction underneath. Functional storage space inside and soft closing doors makes the cabinet both functional and beautiful.
Materials: Solid Oak, Oak Veneer, Black Painted Metal Legs
Dimensions:
Height: 20.8"
Width/Depth: 14.5"
Length: 59"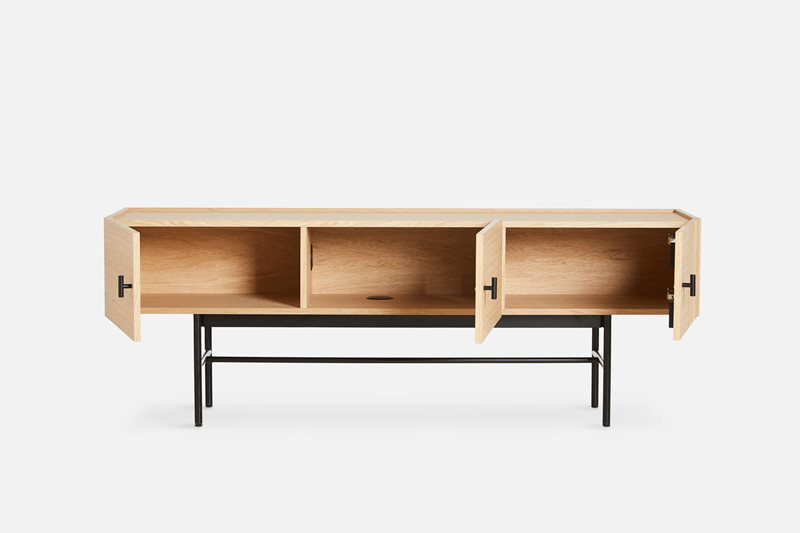 WOUD

$2,799.00