Product description
Oculus, Latin for eye, refers to the eye-like shape in the upholstery of the chair back. The combination of an unusual design with a supremely comfortable, supportive structure made the Oculus Chair an instant favorite. The chair's curved, oversized backrest and large, sloping armrests create an inviting nook for relaxation and provide a dramatic contrast to the lightweight stainless steel legs. The bold silhouette can serve as the centerpiece of any room on its own, and functions well in groups.
Dimensions: 37 W x 37 D x 41.3 H, Seat Height: 15.7 
Materials:
Frame: Stainless steel
Seat/back/cushion: solid beech, foam, down
Upholstery Options:
Please contact Norden Living for additional information.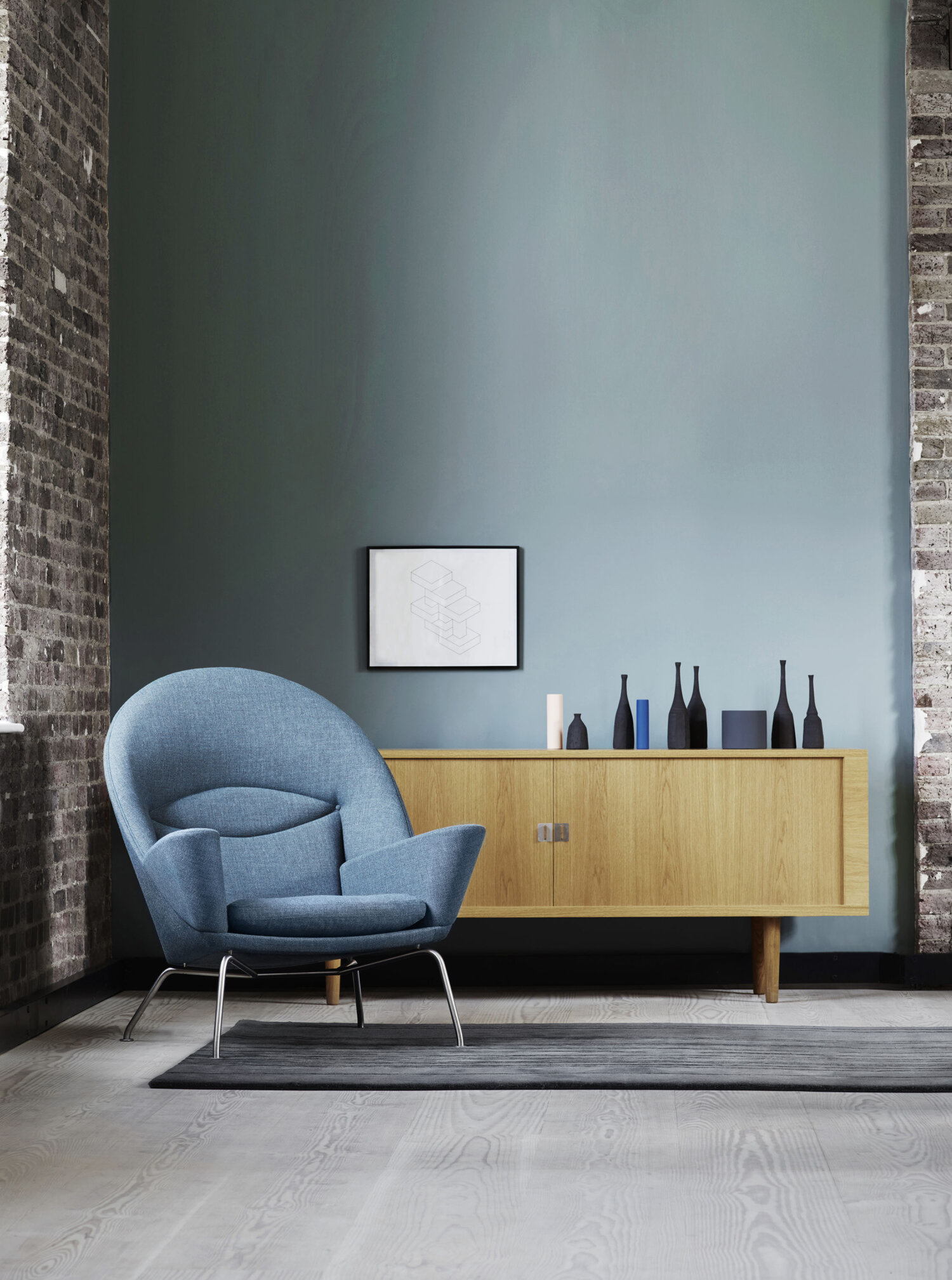 CARL HANSEN & SON

$6,985.00