Product description
Use Fungi Shelves besides the bed, as a decorative element in the living room, to display colorful spices in the kitchen or maybe as the extra shelf holding the backup light in the kids' room. Choose between 3 different sizes, and bring the outdoors in.
Materials: Oak
Dimensions:
Small - 8.6"L x 2"H x 4.3"W
Weight: 0.88 lbs
Medium - 11.8"L x 2"H x 5.9"W
Weight: 1.5 lbs
Large - 16.5"L x 2"H x 8.3"W
Weight: 3.3 lbs
The shelves have two metal keyhole mounting holes on the wall-facing surface. Main opening is 11/32"Wide, narrows to 5/32". Mounting hardware included.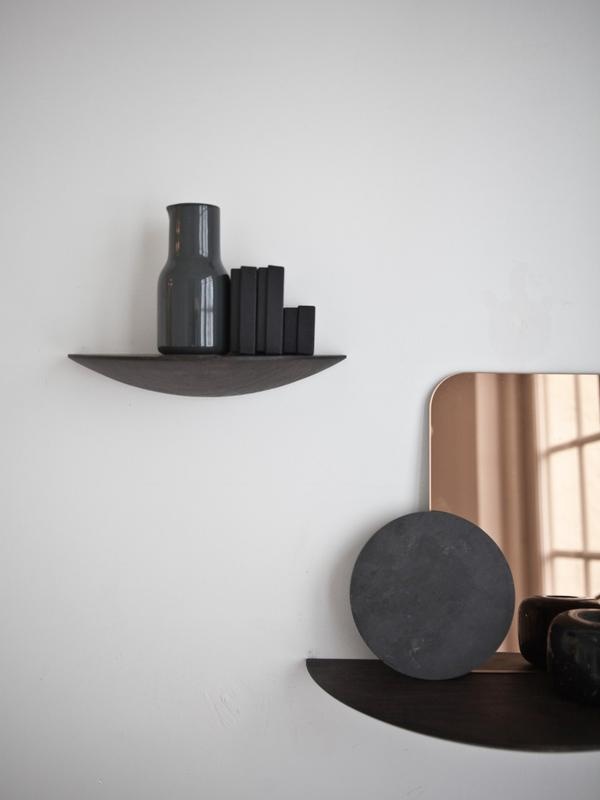 AUDO COPENHAGEN

$105.00