LINEAR STEEL TABLE / 200 X 75CM / 78.7 X 29.5"
Product description
Kept visually clean for long-lasting aesthetics, the Linear Steel Table finds its distinct character through subtle detailing and a simple expression, allowing for it to complement any outdoor setting. Pair the table with the Linear Steel Bench, designed in proportions that allow for it to slide easily under the table.
Materials:
Frame and tabletop are made from welded steel with a weather-resistant deep matt powder-coated finish. Tabletop is hot-dip galvanized while legs are aluzinc treated, making them suitable for outdoor use. Legs come with plastic glides.
Dimensions:
H: 73.5cm, 28.9"
W: 75cm, 29.5"
L: 200cm, 78.7"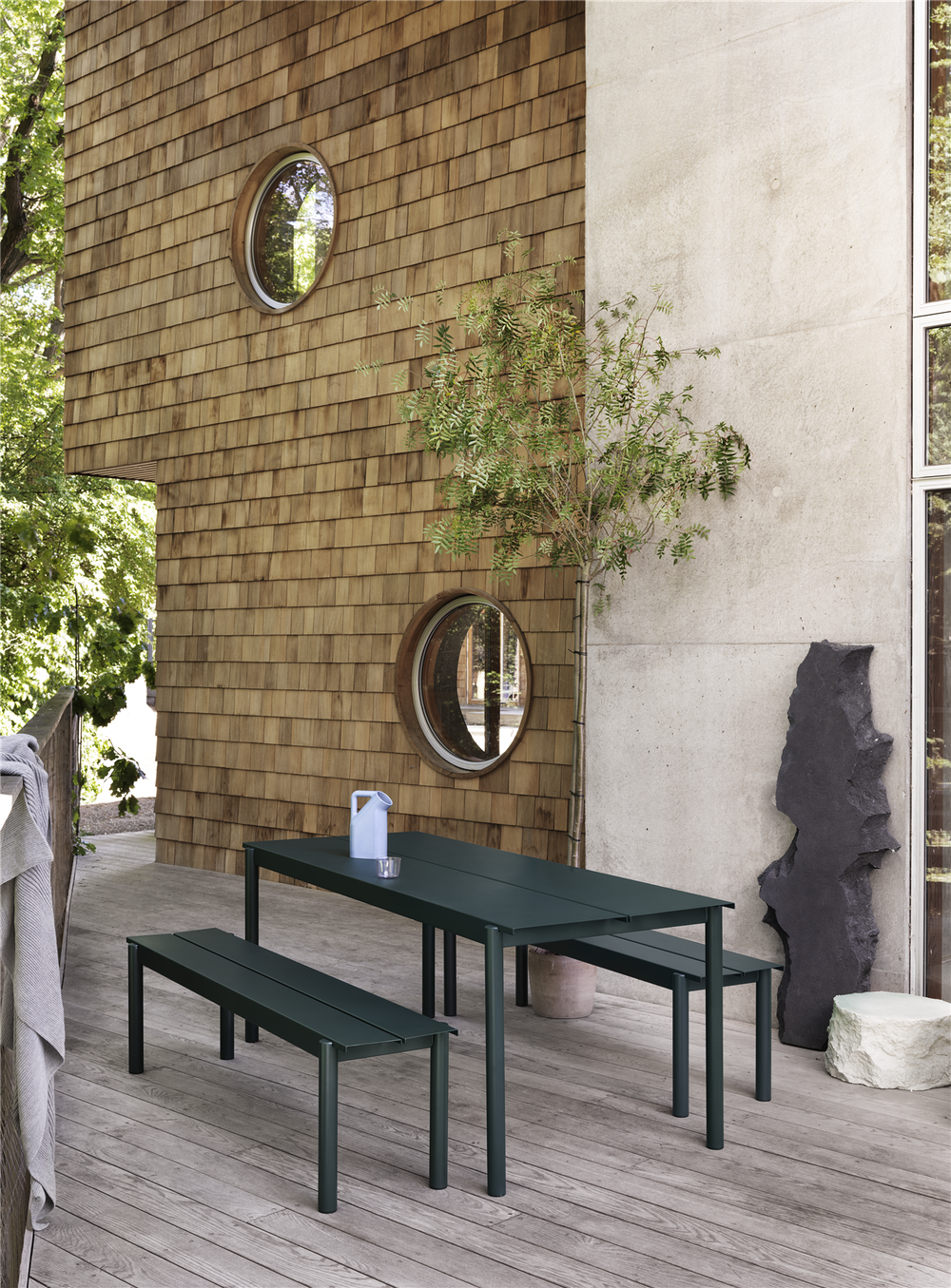 MUUTO

$1,795.00