Product description
The Mikkel series was launched at ICFF in New York in 2015, and was named best textile at the ICFF Editors Awards. The motifs combine a geometric pattern inspired by the Bauhaus movement and Norwegian weaving traditions with modern use of colors. The collection consists of large blankets, half-sized blankets, baby blankets, pillows and seat pads.
Designed by Kristine Five Melvaer
Materials: Norweigan Lambswool
Dimensions: 19.7" by 19.7"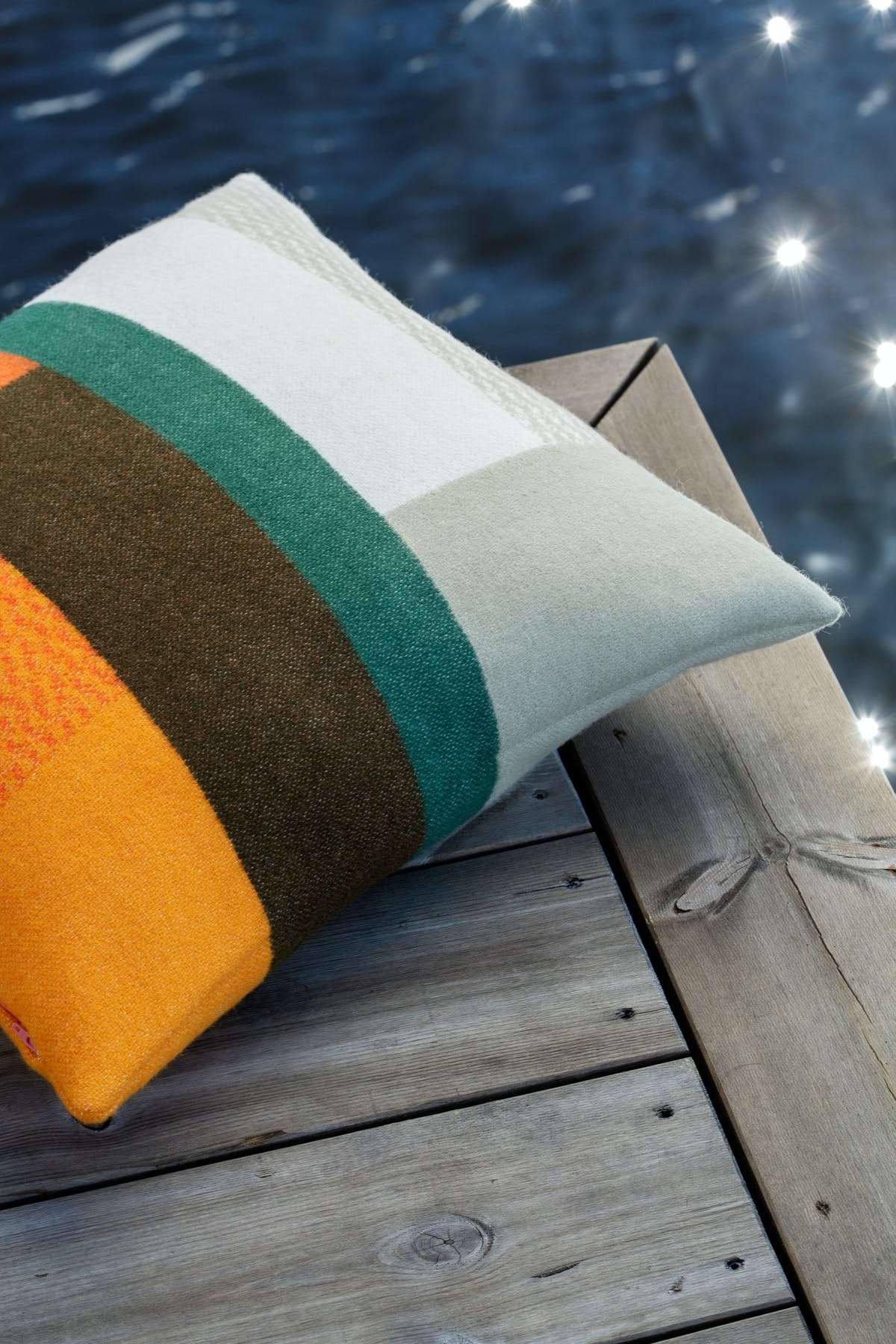 ROROS

$169.00