Product description
The ergonomic shape of the shade provides light for a large lighting radius,  and the simple mechanical system of the arms makes it very easy to direct the light to the ideal position. The NJP lamp comes with two light intensities and can be set for automatic shut-off after 4 or 8 hours.
The shade measures 5.9" in diameter (aluminum), the base is 13" in diameter (steel); the base stem is 22" high, the middle stem is 17.7", and the shade arm is 18.1" long (all aluminum).  
Available in Black, Dark Aluminum Grey, Light Aluminum Grey, or White.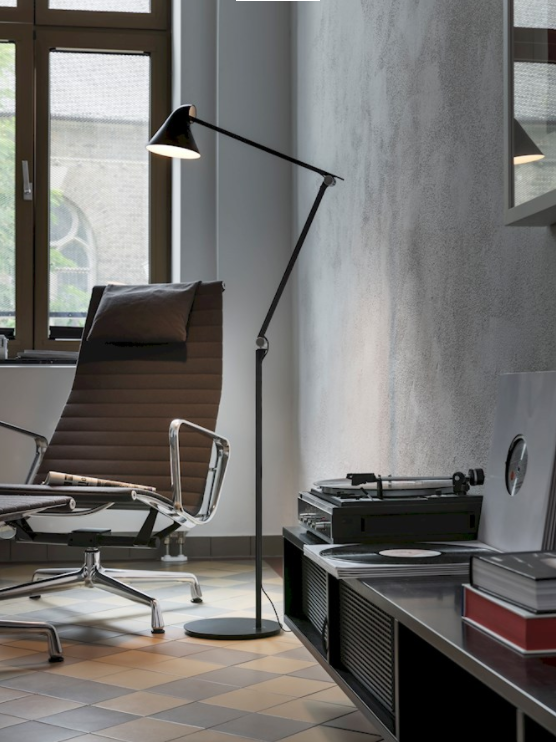 LOUIS POULSEN

$1,005.00