Omaggio Vase H12,5 (4.9")
Product description
The vase is made from faience and comes in the color scarlet a warm, red tone. This is the smallest of the three sizes in the series, measuring 12.5 centimeters. It is particularly well-suited to a small bouquet from the garden, and it is simply beautiful combined with the other vases in the same tones. You can also choose to buy all three and place them together.
Material: Hand-made Porcelain
Dimensions: Height: 4.9"
Note: Not dishwasher safe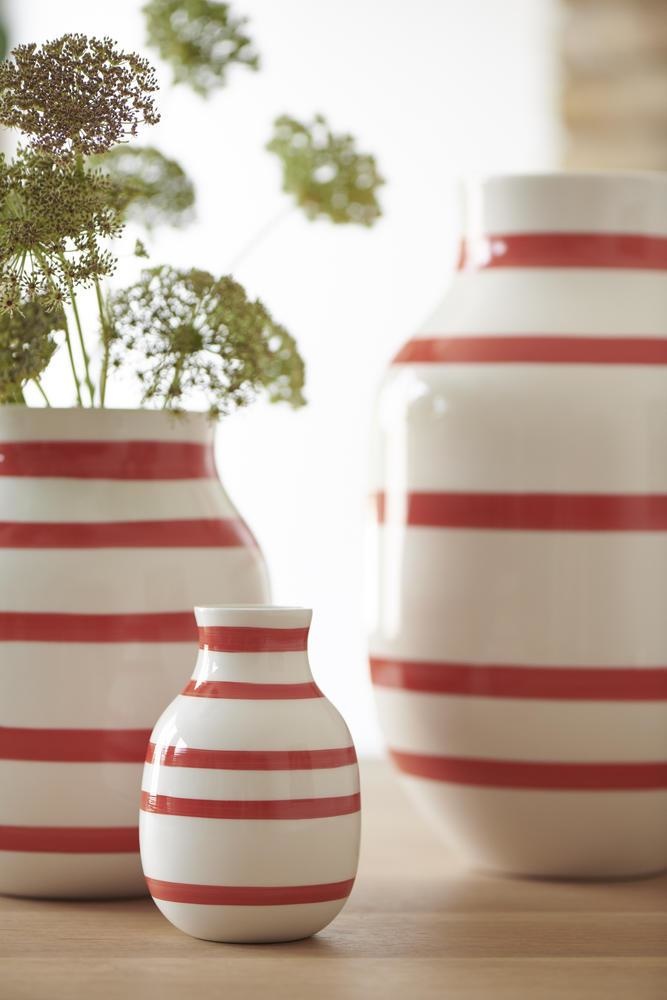 KAHLER

$30.00