PH 3.5-2.5 Table Lamp with Aluminum Top Shade
Product description
The top shade of this particular version of the PH series is made of deep-drawn powder-coated aluminum in optional colors with a white inner surface that ensures a gentle downward light distribution. The two bottom handblown opal glass shades provide a large glare-free light surface making optimum use of the light source to provide comfortable, functional lighting. Designed by Poul Henningsen for Louis Poulsen in 1925-26. 
Available in Red, Green, Yellow, and White
Measures 17.7" in height; the shade diameter is 13" in diameter
The silk matte brown copper base has a 12' black cord with an in-line on/off switch.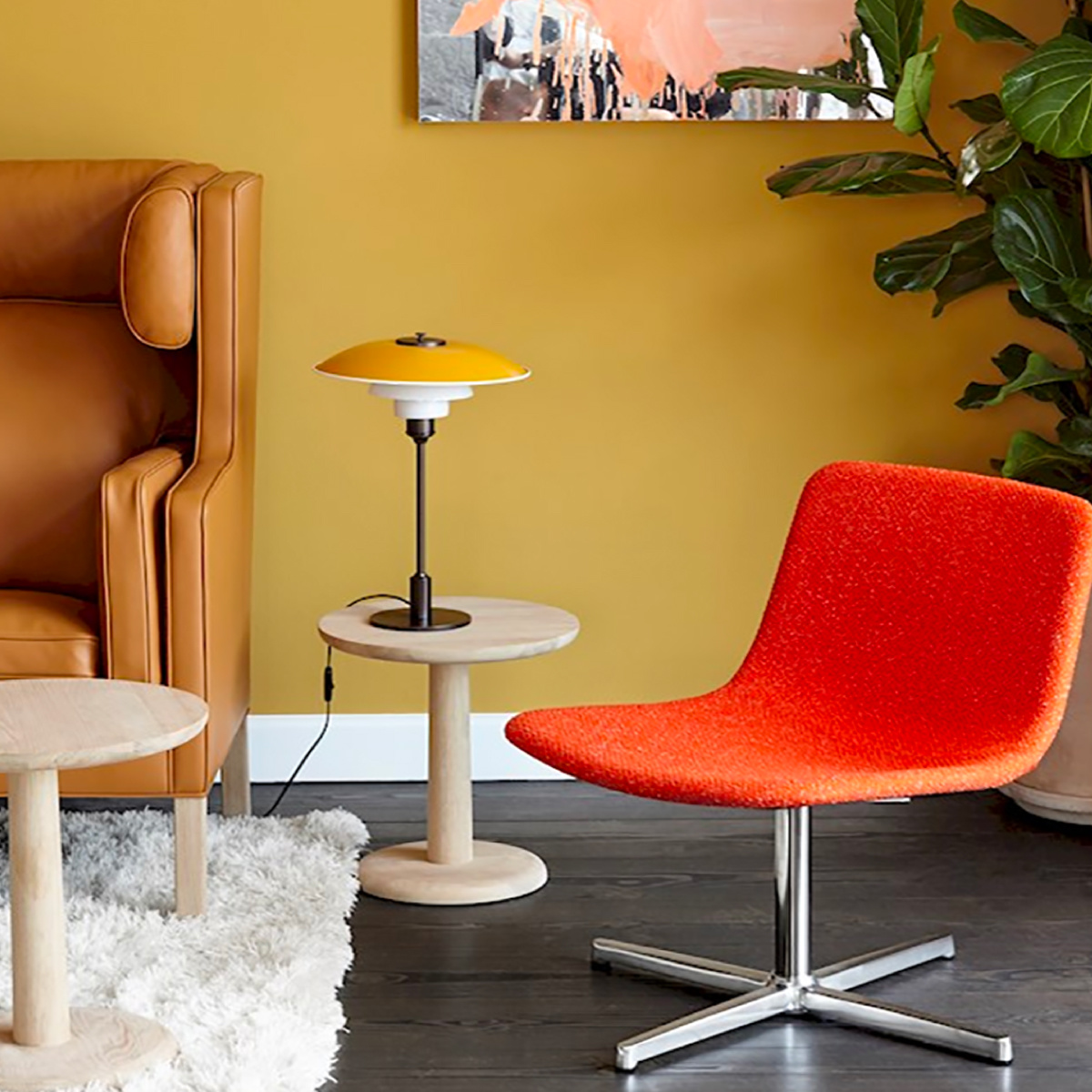 LOUIS POULSEN

$1,760.00