PH 4.5/3.5 Glass Table Lamp
Product description
The shades are made of handblown opal three-layer glass which is glossy on top and sandblasted matte on the underside, giving a soft and diffused light distribution.  The shade also contains a purple spun aluminum ring which further helps to diffuse the light.  Designed by Poul Henningsen for Louis Poulsen.
The finish is a high polish chrome plate with white opal glass.  
The switch is on the base attached to a 9' black cord.
Measures: Shade 17.7" diameter; base 8.9" diameter; overall height 21.7"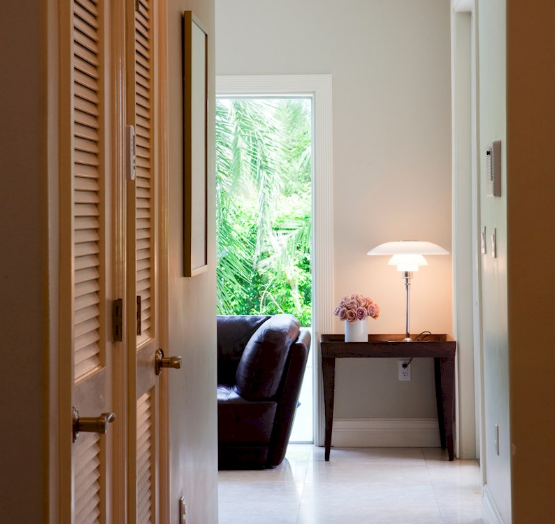 LOUIS POULSEN

$4,300.00