Product description
With the focus on quality and sublime craftsmanship, the table is inspired by the fine lines in the Sibast No 1 Side Table from our 1950's family design heritage.
The Sibast No 3 table was initially customized to the Michelin Star restaurant Domestic in Aarhus, Denmark, making sure every detail of the table was well thought through. All details have a purpose from the curve of the tabletop to the positioning of the legs giving room for the surrounding chairs ensuring the complete and comfortable dining experience.
The Sibast No 3 table is available with up to two extension panels giving a flexibility and scale within the functionality of the design.
Dimensions:
Ø:120 cm/47.2 inches L: 120-220 cm/47.2-86.6 inches H: 74 cm/29.1 inches
Extension panel: L: 50 cm / 19.7 inches W: 120 cm/ 47.2 inches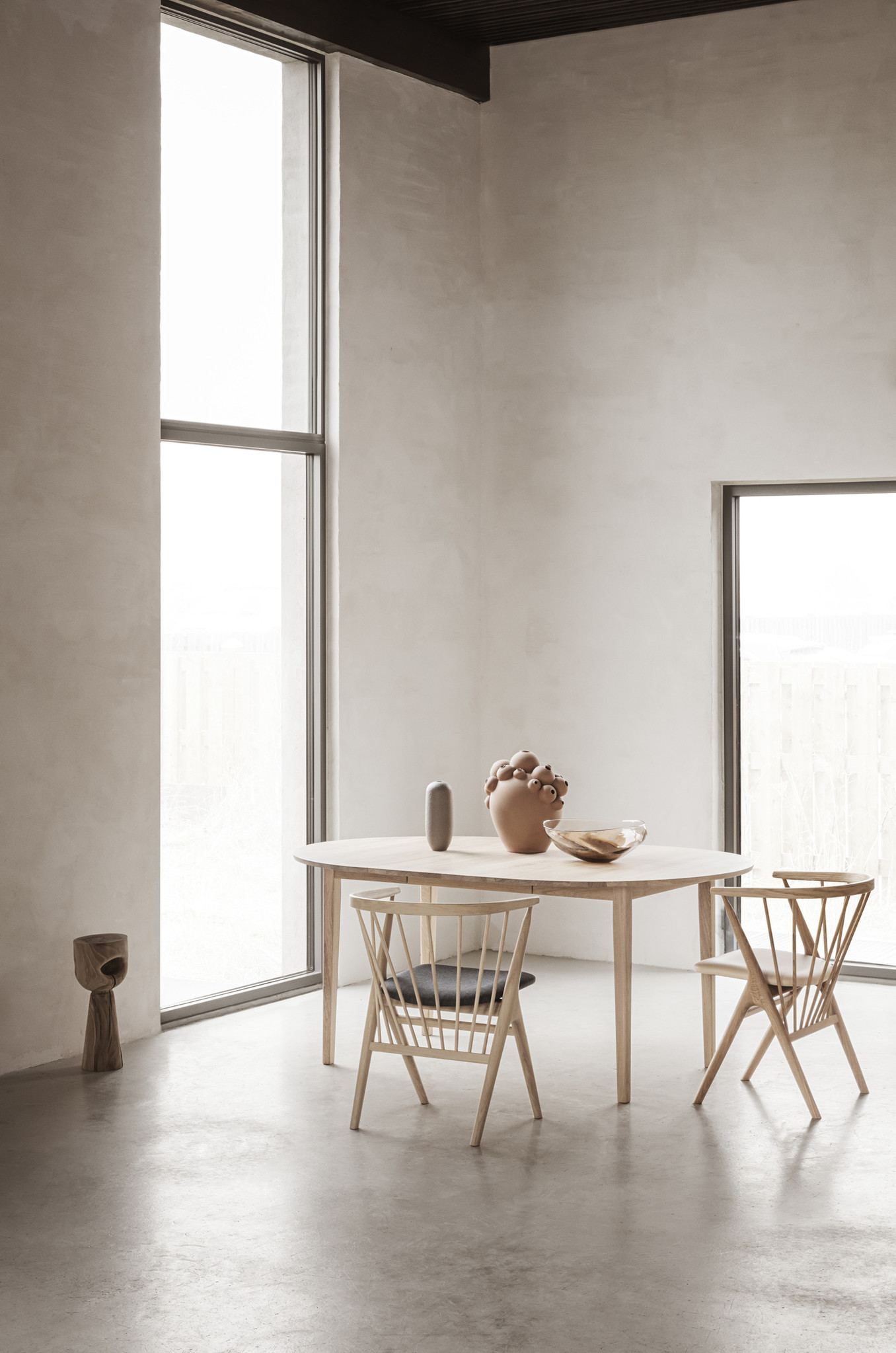 SIBAST

$2,695.00