Product description
The first collaboration between MENU and Tim Rundle, TR Bulb is designed to be taken from apartment to apartment – installed by simply screwing it into the pendant sockets hanging in ceilings all over the world, no electrical expertise required. The dimmable LED bulb, with its elegant, spherical form hides the lamp fitting, while the opal glass diffuser creates an even, harmonious glow, preventing glare.
MENU has partnered with the London-based Rundle to diversify the range of offerings from the TR series. "When a light has such a simple form, subtle differences can create a distinctly different character. The new shiny version offers a more classical feeling to the design", Rundle says.
Table lamp in brushed brass coming soon!
Dimensions: 7.9"W, 16.1"H
Materials: Opal Glass, Powder-coated Steel, Marble
Electrical: E26 socket, 120V, 60W Max
Cord: 78.7", US plug
TR Bulb included (6W LED)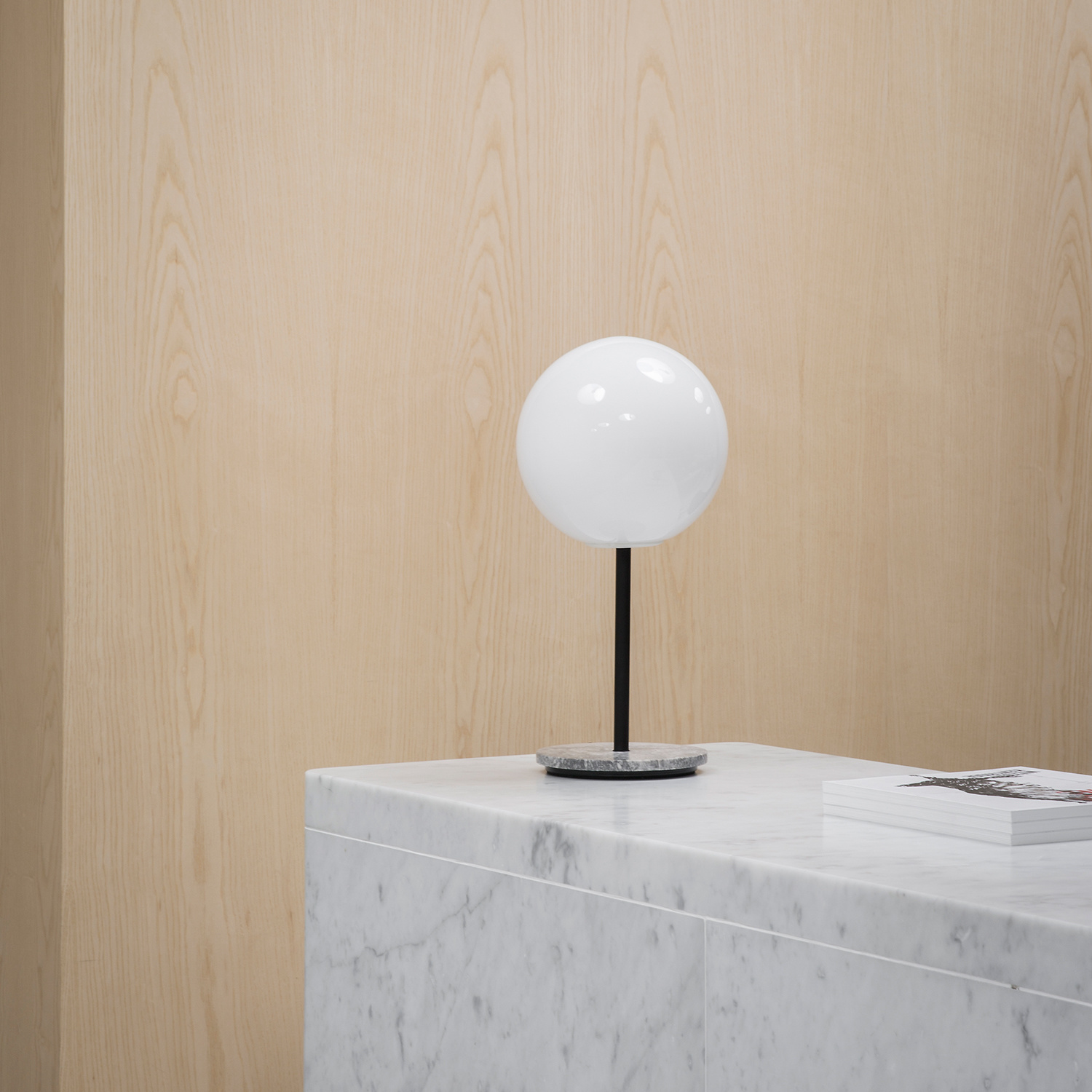 AUDO COPENHAGEN

$349.95