Product description
Take the trays and place them on the different levels in the metal frame until you have the arrangement and expression you like. Gaps in the shelving system are created by moving the small trays, which allow taller objects to be placed in the open space. Tray Shelf is Japanese in its elegant expression and German in its solid and thorough construction.

Available with either black painted or natural oak wood shelves and two heights.
Constructed with two wide and one short shelf for the low console table and four wide and two short trays for the tall shelving system. Designed by Hanne Willmann.
Available to order in separate pieces for a custom configuration - please call (415) 757-0805 for more information or email [email protected]
Dimensions:
Height: 31.8" in
Depth: 15.7" in
Width: 39.3" in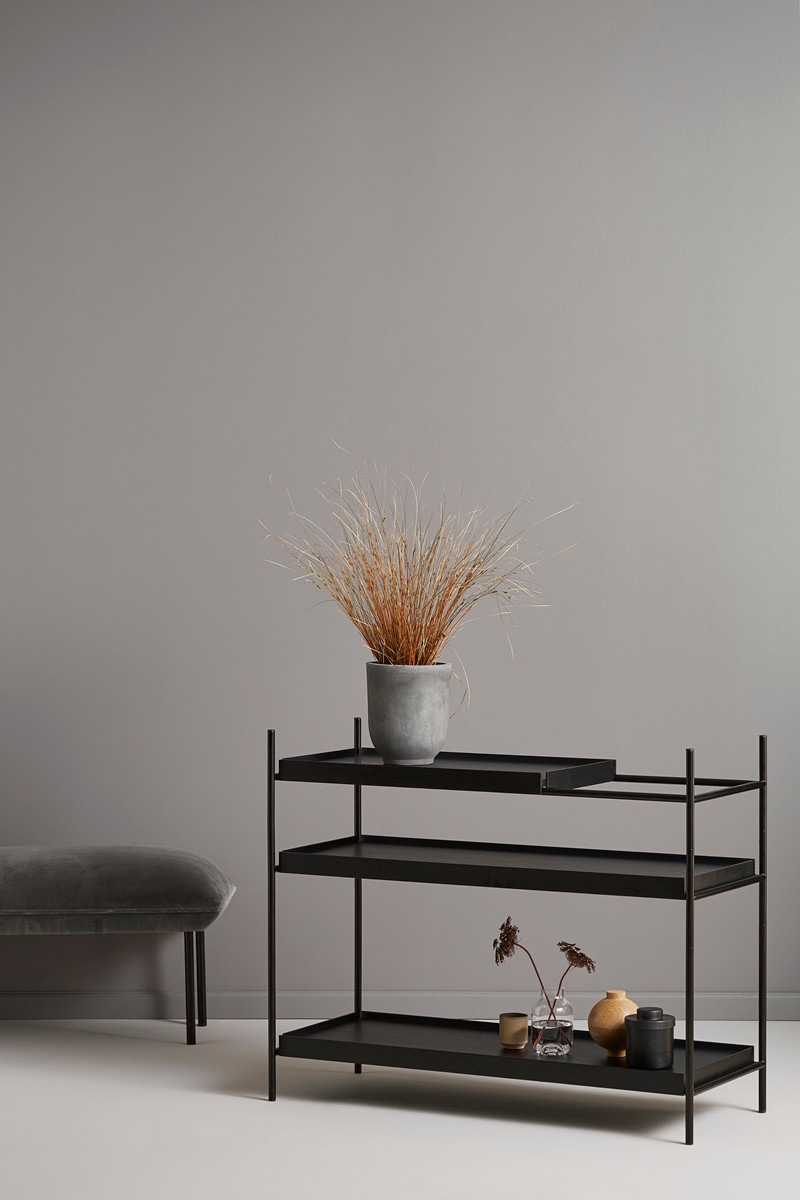 WOUD

$2,299.00